2020 Ford F-150 Full-Size Pickup Truck in Sydney, Nova Scotia

2020 Ford F-150 at Colbourne Ford
If we look back 10 years, it is apparent that pickup trucks were used for the job site or as a work vehicle. Consumers did not consider purchasing a truck unless they needed it for a task they were repeating daily, like towing or hauling cargo. In 2009 cars outsold pickup trucks by more than three to one. Now, let's take a look at the beginning of 2020; the first quarter saw the pickup truck segment volume reach 81,473 units. That is 16 percent more than all passenger cars combined. Pick up truck market share soared an astounding 25 percent, and automotive consumers from Grand Lake Road, Nova Scotia, Cape Breton Regional Municipality, Ashby, Nova Scotia, and Harwood hill, Nova Scotia have gotten in on the action as their consumer testimonials speak for themselves!
Now that we know pickup trucks are popular, but which truck has outsold its competition in the last decade; the Ford F-150. Ford's F-150 has been the number one selling vehicle multiple times in the last 10 years, yes vehicle, that's including passenger cars like the Honda Civic. To think that a pickup truck can outsell a small car is hard to believe, but let's see why that is. At Colbourne, we are proud to offer Canada's best-selling pickup truck in all its might and glory. You can find the 2020 Ford F-150 XLT in Sydney, Nova Scotia, or the 2020 Ford F-150 Lariat in Grand Lake Road, Nova Scotia, and in many other trims, including Limited and Platinum. And if you are interested in the most capable pickup truck produced, the Ford Raptor 2020 in Ashby, Nova Scotia, is sure to fulfill your wildest dreams. Check out our inventory online or in-store and experience the best Ford has to offer. And don't forget to you can become pre-approved extremely fast, just fill out our online finance application, its never been easier!
Exterior-2020 Ford F-150 in Grand Lake Road, Nova Scotia
Pick up trucks have transformed into machines that offer luxury features that could only be found in high-end sedans and SUVs. Undeniably Canada's favourite truck, the F-150, offers many available exterior looks, yet each trim level retains the C-shape headlights and huge front grille. 
The overall design is the epitome of who Ford is, a gorgeous front end, large windows, beautiful choice of allow wheels up to 22-inches, a dual-pane sunroof, and so much more. The 2020 F-150 is offered in three different bed sizes and will be able to carry or tow anything you have.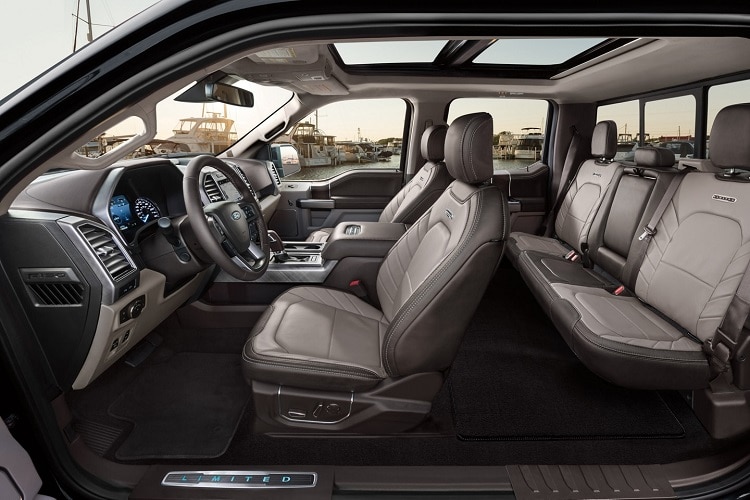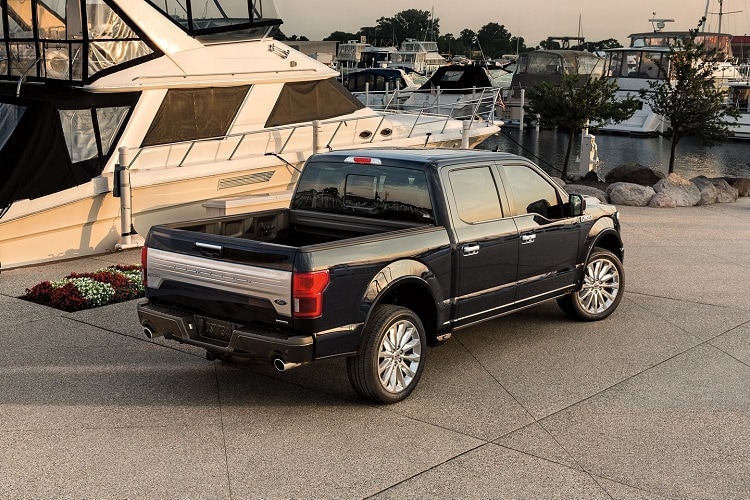 Interior-F-150 XLT in Hardwood Hill, Nova Scotia
If you were blindfolded and placed inside an F-150, then your blindfold was removed, you would think you are sitting inside a high-end luxury vehicle. The F-150 has almost all the features you will find in luxury segment vehicles such as cooled seats, heated steering wheel, leather seating, and much more. 
The Ford F-150 King Ranch in Sydney, Nova Scotia, also offers massage seats. Ultra-comfortable seats and a ton of head and legroom for front and rear occupants, no drive will feel too long. A beautiful touchscreen infotainment system provides stunning HD quality graphics, an intuitive interface, which is easy to learn.
Performance and Safety
The 2020 Ford 150 for sale near Ashby, Nova Scotia, offers six different engine choices. A 3.3-litre V-6 with 290 hp and 265 lb-ft of torque, a 2.7-litre V-6 Ecoboost that generates 325-hp and 400 lb-ft of torque, a tried and tested 5.0-litre V-8 that pushes out 395-hp and 400-lb-ft of torque, the 3.5-litre V-6 EcoBoost that develops 375-hp and 470 lb-ft of torque, and lastly a 3.0-litre Diesel V-6 with 250-hp and 440 lb-ft of torque. Each engine is fitted to a 10-speed automatic transmission, and owners can choose from either 2-wheel drive or 4X4. The F-150 also offers an abundance of driver assistance features that are sure to keep you and your occupants safe while driving.
Frequently Asked Questions
Is a Ford F-150 a good truck?
The F-150 has been the best selling truck in Canada for over two decades and is also one step ahead of the competition. Its main competition is the RAM 1500 and GM Sierra; the F-150 has outsold both for far too long.
What are the different types of Ford F-150?
The F-150 comes in seven different trims, including the XL, XLT, Lariat, King Ranch, Platinum, Limited, and Raptor. Consumers can choose from the regular cab, SuperCab, and SuperCrew.
What is the average cost of a Ford F-150?
The average cost of a Ford F-150 is approximately $44,000. However, this is a rough estimate and is dependent on the trim and packages you choose.
Which F-150 model is the best?
It is hard to pinpoint that best model as we offer so many variants. Each automotive consumer can equip their F-150 according to their preferences.
How much can a Ford F-150 tow?
The maximum towing capacity for a 2020 Ford F-150 is 13,200 lbs. however needs to be appropriately equipped to achieve this number
Where is the Ford F-150 made?
The Ford F-150 is built in two different plants; The Dearborn Truck Plant in Michigan, and Kansas City Assembly Plant in Claycomo, Missouri.
The Ford F-150 is the best selling truck in Canada and has been for many years. if you have any questions regarding the F-150 please don't hesitate to contact us for more information.
2020 F-150 Inventory in Sydney, Nova Scotia